Creating Beautiful Views and Restoring Natural Functions
We collaborate with clients, engineers, architects, and other landscape architects to create enduring shoreline designs that benefit our clients and restore natural functions for our communities. We carefully shape the water's edge to provide a stable and more natural shoreline as well as accentuate water access and views. Our team works closely with permitting agencies to ensure the project is approved and soundly constructed.
The City of Seattle notably featured our shoreline restoration work in its Green Shorelines guide for homeowners considering bulkhead removal. We also helped design and permit one of the first projects accredited by the state's Green Shores for Homes program.
OUR residential shoreline design SERVICES INCLUDE:
Beach Cove Design
Bulkhead and Rip-Rap Removal
Dock Repair Mitigation and Permitting
Green Shoreline Design
Mitigation for Shoreline Buffer Reduction
Native Vegetation Design (upland and emergent)
Shoreline Softening
Shoreline Landscaping
Shoreline Stabilization
Ready to Get Started?
Contact our designers for a free quote.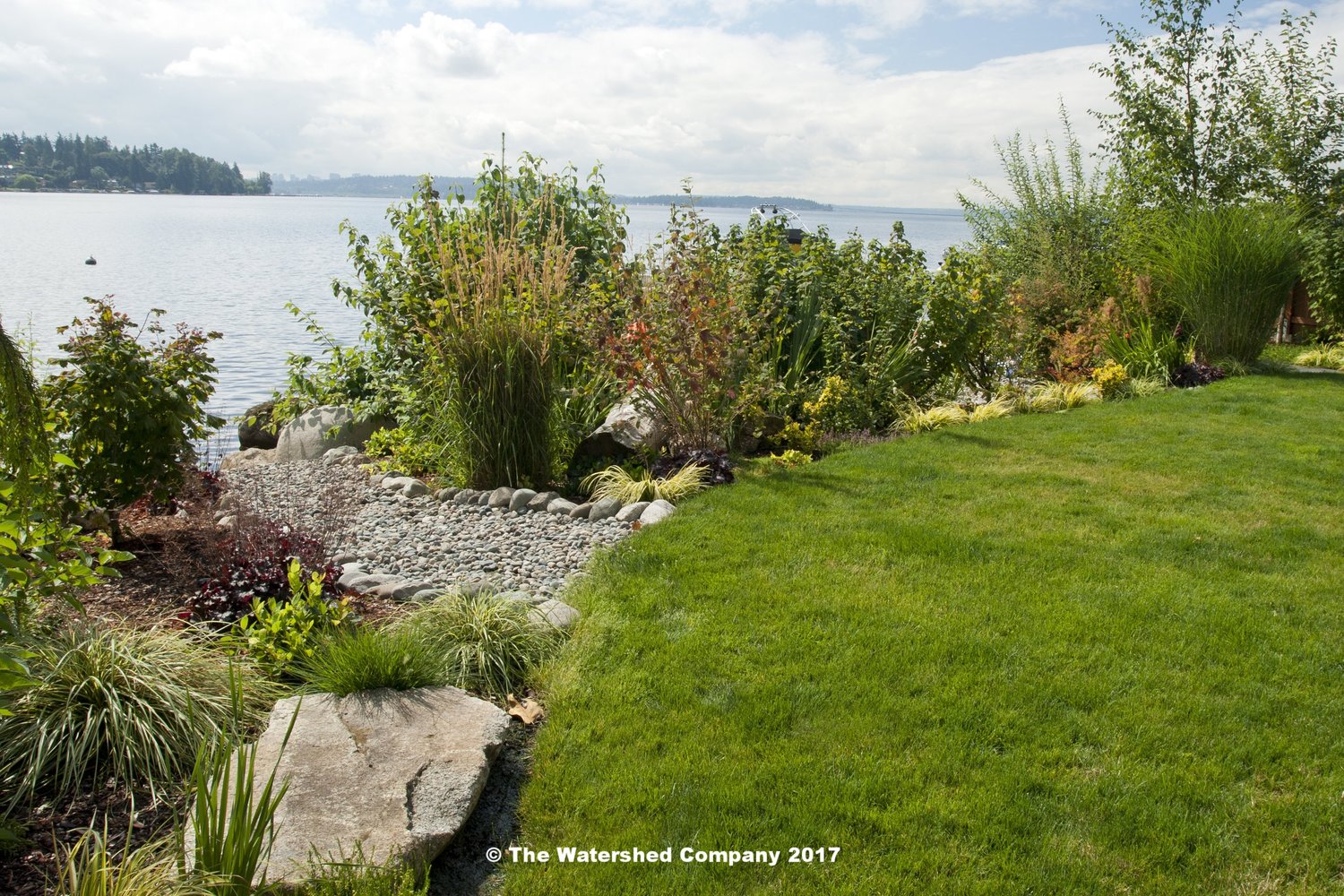 7 Design ideas to enhance your shoreline
There are plenty of ways to naturalize your shoreline. Which one is right for you?
Related Articles
When choosing plants for your garden, our landscape architects and designers consider a lot of variables. In this post, we look at the practical reasons and aesthetic considerations for choosing native plants (along with some beautiful photos).